Endurance Softwares is a digital solutions company founded in 2009. Like many great things that had humble beginnings, this firm also has its roots of inception in a 4-walled room and has reached where it stands today, taking huge strides and calculated risks. The CEO and CTO of the firm, Kuldeep Singh, says that we have always relied on our capabilities to provide reliable customer support and heeding to customer problems and completing projects on-time solving one problem at a time.
Kuldeep was always inclined to the idea of creating and building new things. A startup was always on his mind from where he wanted to serve with top quality products for anyone looking for peerless services that would help their enterprise grow. With that notion, he started Endurance Softwares and has come a long way since then. The CEO does not outsource any aspect of the projects that he gets and manages and delivers through his dedicated in-house team. Monetary benefits have always been secondary to them while getting things done for their clients without making them wait unnecessarily is their top priority. It with a little sense of righteous pride when he says that his team is the best one could ever interact.
What the Endurance Softwares has achieved under CEO's able supervision is a marvel in itself, andGoodFirms, as part of their series, interviewed Kuldeep Singh to learn more about his perspective. Here is an overview of that elucidative conversation.
Mobile App Solutions Stitched With Proficiency:
Questioning to learn about the methodology followed at the firm, Kuldeep revealed that they strongly follow Agile to the full extent. Every facet regarding a project is under a magnifying glass for scrutiny, and nothing goes unnoticed. The firm wants to be as transparent in their actions as possible. Hence, their open-door policy allows any employee to interact with anyone at any time during work hours. The CEO is so pleased with his team that gives-in their 110% in every task at hand without ever asking them to do so.
When asked about the development process, he was keen to share that they have dedicated teams for iOS, Android, and ReactNative teams for mobile app development. He also went onto state that several thoughts go into the decision-making process of determining the development timeframe of a mobile app. They breakdown the timeframe into phases: one stage where the product is defined and the other being the actual development and engineering. The entire timeline falls anywhere between two and a half to six months.
Imran Hussein, Director at Saverschoice UK, shares his experience with the firm by saying: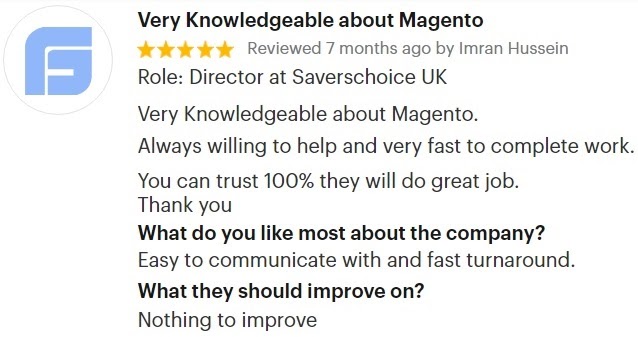 A client-oriented approach and solutions that are fused with practical experience will ensure that Endurance Softwares soon climbs into the charts of thetop app development companiesat GoodFirms.
Web Development Solutions That Are User-Friendly:
Discussing website development, Kuldeep explained how they validate the idea of a website before the development phase begins. He said our team makes sure that the idea is distinct from its competition and serves a definite purpose. The CEO went on to share that their solutions are meant to be user-friendly while making lives easier rather than the user spending critical time to figure out how to go about and using it.
The team understands that conversions and online presence are enhanced with a robust, radical, and responsive website. To ensure the highest gratification at the consumer's end and utmost quality in the deliverables, their team of developers makes use of the most modern and advanced web development tools. The CEO went onto elaborate that they chose different development models based upon the project type and requirements and focus on figuring out a customer monetization approach for each project. This approach explains a staggering 96% of its customers return for repeat collaboration.
Endurance Softwares is aligned with a path that will soon merit them a spot amongst thetop web development companiesat GoodFirms by virtue of their technical acumen and personalized approach.
The CEO at MayaWeb Softwares gave out a 5-star rating to Endurance Softwares on GoodFirms while also discussing their collaboration with the firm: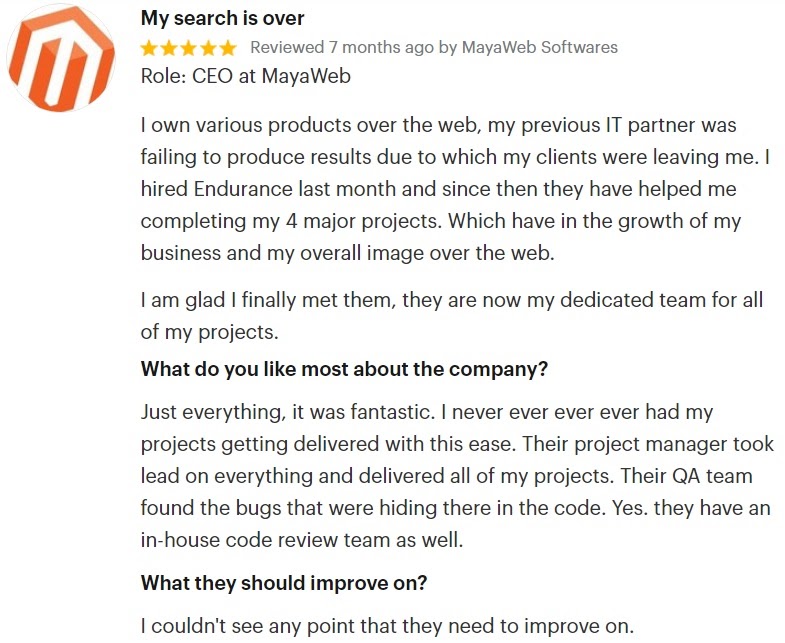 Kuldeep also showed his gratitude towards the GoodFirms platform, which has not only helped in increasing the firms' visibility but has also provided a platform where their clients can share how pleased they are with Endurance Softwares, resulting in more client leads.
For detailed information on the insights divulged by this visionary CEO, please read thecomplete interviewof Kuldeep Singh at GoodFirms.
About GoodFirms
Washington, D.C. based GoodFirms is a maverick B2B Research and Reviews Company that helps service-seekers in finding mobile app and web development companies that are rendering the best services in the industry. GoodFirms' bonafide research process ranks companies, boosts their online reputation and helps businesses choose the right technology partner that meets their requirements.
About the Author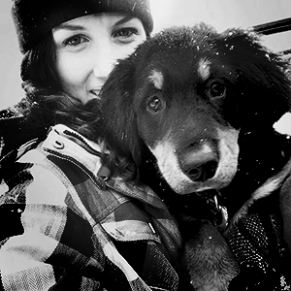 Anna Stark is presently working as a Content Writer with GoodFirms – Washington D.C. based B2B Research Company, which bridges the gap between service seekers and service providers. Anna's current role lingers her to shape every company's performance and critical attributes into words. She firmly believes in the magic of words and equips new strategies that work, always in with ideas, something new to carve, and something original to decorate the firm's identity.